Knesset David Klein, PhD, BS, CAC, MA, LOM, LLM in behavioral health and family counseling, provides mental health, substance abuse and behavioral counseling services and specializes within the legal and criminal justice systems. Counseling may relate to parole, probation, victim assistance, law enforcement or expert evaluation of situations, such as family settings.
Knesset David Klein provides individual, couples and family counseling.
Treatment specialization includes:
Cognitive/Behavioral Therapy
Dialectical Behavioral Therapy
Substance Abuse Counseling
Approach Trauma-Related Counseling
Rational Emotive Behavioral Therapy
Therapy for Depression and Anxiety
Couples Counseling
Family Counseling
Parenting Support
Grief Counseling
Work and Career issues
Stress Management
Addiction & Recovery
Conflict Resolution
Mediations
Knesset David Klein works with a wide range of emotional and behavioral issues providing services that span from therapy for depression and grief counseling to parenting support, couples counseling and beyond. In a comfortable & supportive atmosphere, we offer a highly personalized approach tailored to each of our clients individual needs to help attain the personal growth they're striving for. KDK specializes in professional boxers and sports figures who suffer trauma.
KDK offers a variety of services to serve the needs of you and your family. His counseling program includes; Anger Management, Substance Abuse, Mental Health Counseling, Gambling, Life Coaching, Criminal Justice Counseling, Jail / Prison Evaluations, and DWI License Reinstatement Counseling. His consulting program includes; court case consulting, Domestic Violence / Trauma Victim Consulting family court case consulting and offender re-integration services. KDK offers risk assessments for; violence, anger, domestic violence, sexual offender and criminogenic risk. Individual or group counseling is available. Appointments are offered in the office or off site visits available (additional fee).
KD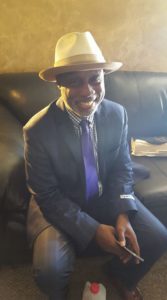 K offers evening and weekend appointments and flexible scheduling. He offers competitive pricing- including; sliding fee scale, billing options, and some insurances. KDK values confidentiality and will make this program comfortable to seek the help you need.